Ask about our Moving Supplies-

Including Boxes!

BUSINESS HOURS

Monday-Friday 9AM-4PM

Saturday 9AM-2PM

Closed On Sundays

Got a question or comment?

Name:

Email:

Question/Comment:

Quality Storage, For Less!

© 2012 TuckIt In Storage. All rights reserved.

3950 South Main Street, Blacksburg, VA, 24060

  call: (540) 953-4022

TuckIt In has provided the New River Valley with storage since 2000. We are pleased to offer:


- Climate Controlled Units

- A Blacksburg and Christiansburg Location

- Moving Supplies

- Truck Rentals, both our own, and through Penske. 
Our main office is located at 3950 South Main Street in Blacksburg, Virginia. We are locally owned and operated, and are committed to helping you with your needs regarding moving, storage for college students over the summer, and anything you just don't have space for!

We are conveniently located off of 460 Business, just minutes away from Interstate 81 and Virginia Tech.

TuckIt In provides excellent facilites, at low prices!

If you have any questions, concerns, or comments, please feel free to call our office at 540-953-4022 during business hours or to drop by our rental office and we'll be happy to show you around our Blacksburg facilty.




Tuckit In Storage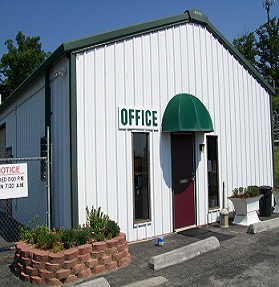 Concerned about Security?

You can trust Tuckit In Storage with your belongings.  We have a number of security features including:


-Fenced-in compounds

-Automatic gates that close at night

-Local police checks

-A number of security cameras

-And even occasional on-site security
Our sites are safe and secure.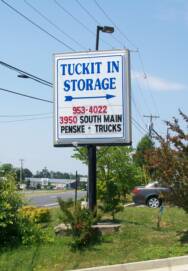 an authorized leasing agent for